Overview of HOTEL emisia TOKYO TACHIKAWA
Choose dates to view prices
Double Room, Smoking

Photos of Double Room, Smoking

3.6/5 guest room rating

Room amenities

16 sq m

Sleeps 3

1 Double Bed

More details

Room information

Bed details

Sleeps

Max people: 3Max adults: 2Max children: 1

Room details

1 Double Bed

172 sq feet

Internet - Free WiFi

Entertainment - 24-inch flat-screen TV with digital channels

Food & Drink - Refrigerator

Bathroom - Shower/tub combination, a toilet with electronic bidet, and slippers

Practical - Iron/ironing board (on request)

Comfort - Air conditioning

Need to Know - Bed sheets not available

Smoking

Triple Room, 2 Single Beds + 1 Extra Bed, Smoking

Photos of Triple Room, 2 Single Beds + 1 Extra Bed, Smoking

Room amenities

23 sq m

Sleeps 5

3 Twin Beds

More details

Room information

Bed details

Sleeps

Max people: 5Max adults: 3Max children: 2

Room details

3 Twin Beds

248 sq feet

Internet - Free WiFi

Entertainment - 24-inch flat-screen TV with digital channels

Food & Drink - Refrigerator

Bathroom - Shower/tub combination, a toilet with electronic bidet, and slippers

Practical - Iron/ironing board (on request)

Comfort - Air conditioning

Need to Know - Bed sheets not available

Smoking

Twin Room, New Tower Building, Non Smoking

Photos of Twin Room, New Tower Building, Non Smoking

Room amenities

17 sq m

Sleeps 2

2 Large Twin Beds

More details

Room information

Bed details

Sleeps

Max people: 2Max adults: 2Max children: 1

Room details

2 Large Twin Beds

183 sq feet

Internet - Free WiFi

Entertainment - 24-inch flat-screen TV with digital channels

Food & Drink - Refrigerator

Bathroom - Shower/tub combination, a toilet with electronic bidet, and slippers

Practical - Iron/ironing board (on request)

Comfort - Air conditioning

Need to Know - Bed sheets not available

Non-Smoking

[Day Use] Double Room, Non Smoking (Check in 12pm, Check out 10pm)

Photos of [Day Use] Double Room, Non Smoking (Check in 12pm, Check out 10pm)

Room amenities

16 sq m

Sleeps 2

1 Double Bed

More details

Room information

Bed details

Sleeps

Max people: 2Max adults: 20

Room details

1 Double Bed

172 sq feet

Internet - Free WiFi

Entertainment - 24-inch flat-screen TV with digital channels

Food & Drink - Refrigerator

Bathroom - Shower/tub combination, a toilet with electronic bidet, and slippers

Practical - Iron/ironing board (on request)

Comfort - Air conditioning

Need to Know - Bed sheets not available

Non-Smoking

Single Room, Non Smoking

Photos of Single Room, Non Smoking

4.5/5 guest room rating

Room amenities

15 sq m

Sleeps 1

1 Twin Bed

More details

Room information

Bed details

Sleeps

Max people: 1Max adults: 10

Room details

1 Twin Bed

161 sq feet

Internet - Free WiFi

Entertainment - 24-inch flat-screen TV with digital channels

Food & Drink - Refrigerator

Bathroom - Shower/tub combination, a toilet with electronic bidet, and slippers

Practical - Iron/ironing board (on request)

Comfort - Air conditioning

Need to Know - Bed sheets not available

Non-Smoking

[Day Use] Double Room, New Tower Building, Non Smoking (Check in 12pm, Check out 10pm)

Photos of [Day Use] Double Room, New Tower Building, Non Smoking (Check in 12pm, Check out 10pm)

Room amenities

14 sq m

Sleeps 2

1 Double Bed

More details

Room information

Bed details

Sleeps

Max people: 2Max adults: 20

Room details

1 Double Bed

151 sq feet

Internet - Free WiFi

Entertainment - 24-inch flat-screen TV with digital channels

Food & Drink - Refrigerator

Bathroom - Shower/tub combination, a toilet with electronic bidet, and slippers

Practical - Iron/ironing board (on request)

Comfort - Air conditioning

Need to Know - Bed sheets not available

Non-Smoking

Twin Room, Non Smoking

Photos of Twin Room, Non Smoking

4.1/5 guest room rating

Room amenities

23 sq m

Sleeps 3

2 Twin Beds

More details

Room information

Bed details

Sleeps

Max people: 3Max adults: 2Max children: 1

Room details

2 Twin Beds

248 sq feet

Internet - Free WiFi

Entertainment - 24-inch flat-screen TV with digital channels

Food & Drink - Refrigerator

Bathroom - Shower/tub combination, a toilet with electronic bidet, and slippers

Practical - Iron/ironing board (on request)

Comfort - Air conditioning

Need to Know - Bed sheets not available

Non-Smoking

Triple Room, 2 Single Beds + 1 Extra Bed, Non Smoking

Photos of Triple Room, 2 Single Beds + 1 Extra Bed, Non Smoking

4.5/5 guest room rating

Room amenities

23 sq m

Sleeps 5

3 Twin Beds

More details

Room information

Bed details

Sleeps

Max people: 5Max adults: 3Max children: 2

Room details

3 Twin Beds

248 sq feet

Internet - Free WiFi

Entertainment - 24-inch flat-screen TV with digital channels

Food & Drink - Refrigerator

Bathroom - Shower/tub combination, a toilet with electronic bidet, and slippers

Practical - Iron/ironing board (on request)

Comfort - Air conditioning

Need to Know - Bed sheets not available

Non-Smoking

Small Double Room, Smoking

Photos of Small Double Room, Smoking

Room information

Bed details

Sleeps

Max people: 2Max adults: 2Max children: 1

Room details

1 Twin Bed

Internet - Free WiFi

Entertainment - 24-inch flat-screen TV with digital channels

Food & Drink - Refrigerator

Bathroom - Shower/tub combination, a toilet with electronic bidet, and slippers

Practical - Iron/ironing board (on request)

Comfort - Air conditioning

Need to Know - Bed sheets not available

Smoking

Double Room, New Tower Building, Non Smoking

Photos of Double Room, New Tower Building, Non Smoking

4.6/5 guest room rating

Room amenities

14 sq m

Sleeps 2

1 Double Bed

More details

Room information

Bed details

Sleeps

Max people: 2Max adults: 2Max children: 1

Room details

1 Double Bed

151 sq feet

Internet - Free WiFi

Entertainment - 24-inch flat-screen TV with digital channels

Food & Drink - Refrigerator

Bathroom - Shower/tub combination, a toilet with electronic bidet, and slippers

Practical - Iron/ironing board (on request)

Comfort - Air conditioning

Need to Know - Bed sheets not available

Non-Smoking

Small Double Room, Non Smoking

Photos of Small Double Room, Non Smoking

4.1/5 guest room rating

More details

Room information

Bed details

Sleeps

Max people: 2Max adults: 2Max children: 1

Room details

1 Twin Bed

Internet - Free WiFi

Entertainment - 24-inch flat-screen TV with digital channels

Food & Drink - Refrigerator

Bathroom - Shower/tub combination, a toilet with electronic bidet, and slippers

Practical - Iron/ironing board (on request)

Comfort - Air conditioning

Need to Know - Bed sheets not available

Non-Smoking

Single Room, Smoking

Photos of Single Room, Smoking

3.8/5 guest room rating

Room amenities

15 sq m

Sleeps 1

1 Twin Bed

More details

Room information

Bed details

Sleeps

Max people: 1Max adults: 10

Room details

1 Twin Bed

161 sq feet

Internet - Free WiFi

Entertainment - 24-inch flat-screen TV with digital channels

Food & Drink - Refrigerator

Bathroom - Shower/tub combination, a toilet with electronic bidet, and slippers

Practical - Iron/ironing board (on request)

Comfort - Air conditioning

Need to Know - Bed sheets not available

Smoking

Twin Room, Smoking

Photos of Twin Room, Smoking

Room amenities

23 sq m

Sleeps 3

2 Twin Beds

More details

Room information

Bed details

Sleeps

Max people: 3Max adults: 2Max children: 1

Room details

2 Twin Beds

248 sq feet

Internet - Free WiFi

Entertainment - 24-inch flat-screen TV with digital channels

Food & Drink - Refrigerator

Bathroom - Shower/tub combination, a toilet with electronic bidet, and slippers

Practical - Iron/ironing board (on request)

Comfort - Air conditioning

Need to Know - Bed sheets not available

Smoking

Double Room, Non Smoking

Photos of Double Room, Non Smoking

4.1/5 guest room rating

Room amenities

16 sq m

Sleeps 3

1 Double Bed

More details

Room information

Bed details

Sleeps

Max people: 3Max adults: 2Max children: 1

Room details

1 Double Bed

172 sq feet

Internet - Free WiFi

Entertainment - 24-inch flat-screen TV with digital channels

Food & Drink - Refrigerator

Bathroom - Shower/tub combination, a toilet with electronic bidet, and slippers

Practical - Iron/ironing board (on request)

Comfort - Air conditioning

Need to Know - Bed sheets not available

Non-Smoking
Rating 5 - Excellent. 321 out of 776 reviews
Rating 4 - Good. 333 out of 776 reviews
Rating 3 - Okay. 82 out of 776 reviews
Rating 2 - Poor. 32 out of 776 reviews
Rating 1 - Terrible. 8 out of 776 reviews
4.0/5
Property conditions & facilities
Liked: Cleanliness, staff & service, amenities, property conditions & facilities
Stayed 1 night in Dec 2020
Stayed 7 nights in Dec 2020
Liked: Cleanliness, staff & service, property conditions & facilities, room comfort
Stayed 2 nights in Oct 2020
Disliked: Staff & service, property conditions & facilities
The room was cold since the outside temp has dropped in Tokyo, however there was no heat in the room only the cold air cold was available.
Stayed 3 nights in Oct 2020
Liked: Cleanliness, staff & service, amenities, property conditions & facilities
The location was great and room was clean! I wish to stay there again when I go to Tokyo
Stayed 4 nights in Sep 2020
Stay in the know with the Expedia app
Get real-time notifications, view your trip details, and access mobile-only deals.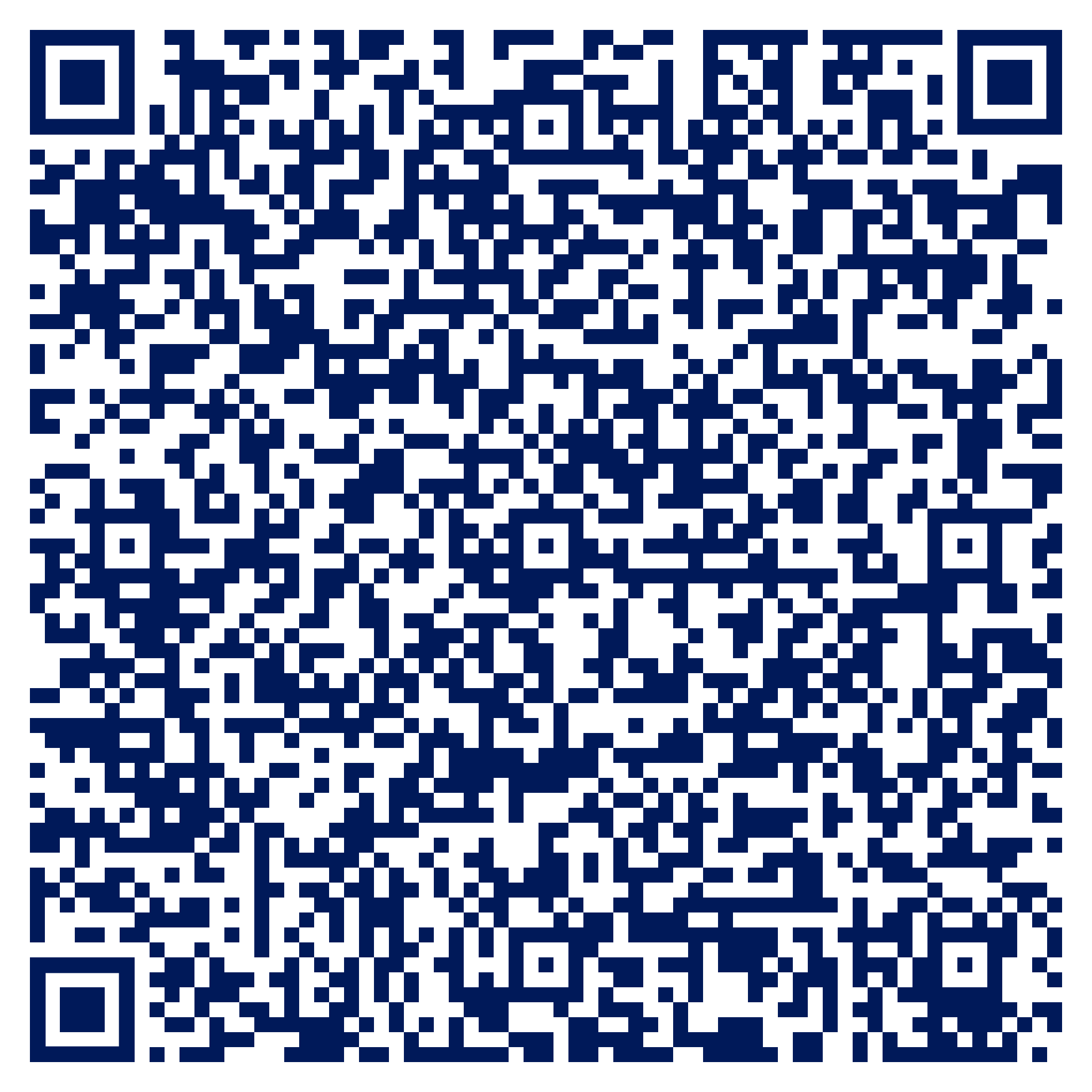 Scan the QR code